Gator Camp 2021 – Keep Calm and Gator on
Week long kids camp centered around building tennis and swim skills for ages 5-10 years while having a great time making cool crafts and awesome friends. Registration is limited due to COVID-19, so sign-up early!
Fees
The cost for members is $185 per week per child.
The cost for non-members is $205 per week per child.
There is a $10 sibling discount for child number two and up if they sign up for the same week.
Daily Member drop-in rate is $45/day with advance registration.
Daily Non-Member drop-in rate is $55/day with advance registration.
Drop-in availability is determined by weather and occupancy numbers.
Payment
If you registered for Gator Camp, you should receive an email confirmation and invoice from Avalon.  Payment is due by May 15th.  Please bring a check to the pool office or mail a check in the amount due to:
Avalon Recreation Association
ATTN: Gator Camp
PO Box 29533
Richmond, VA 23242
If you'd like to pay by credit card, please visit, www.AvalonClub.org/pay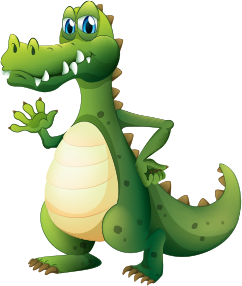 Questions?
Call the office at 804-740-8593, or contact the director:  gator.camp@avalonclub.org